(Debajo tienes el post  de mis cuentas de Instagram favoritas en Español!)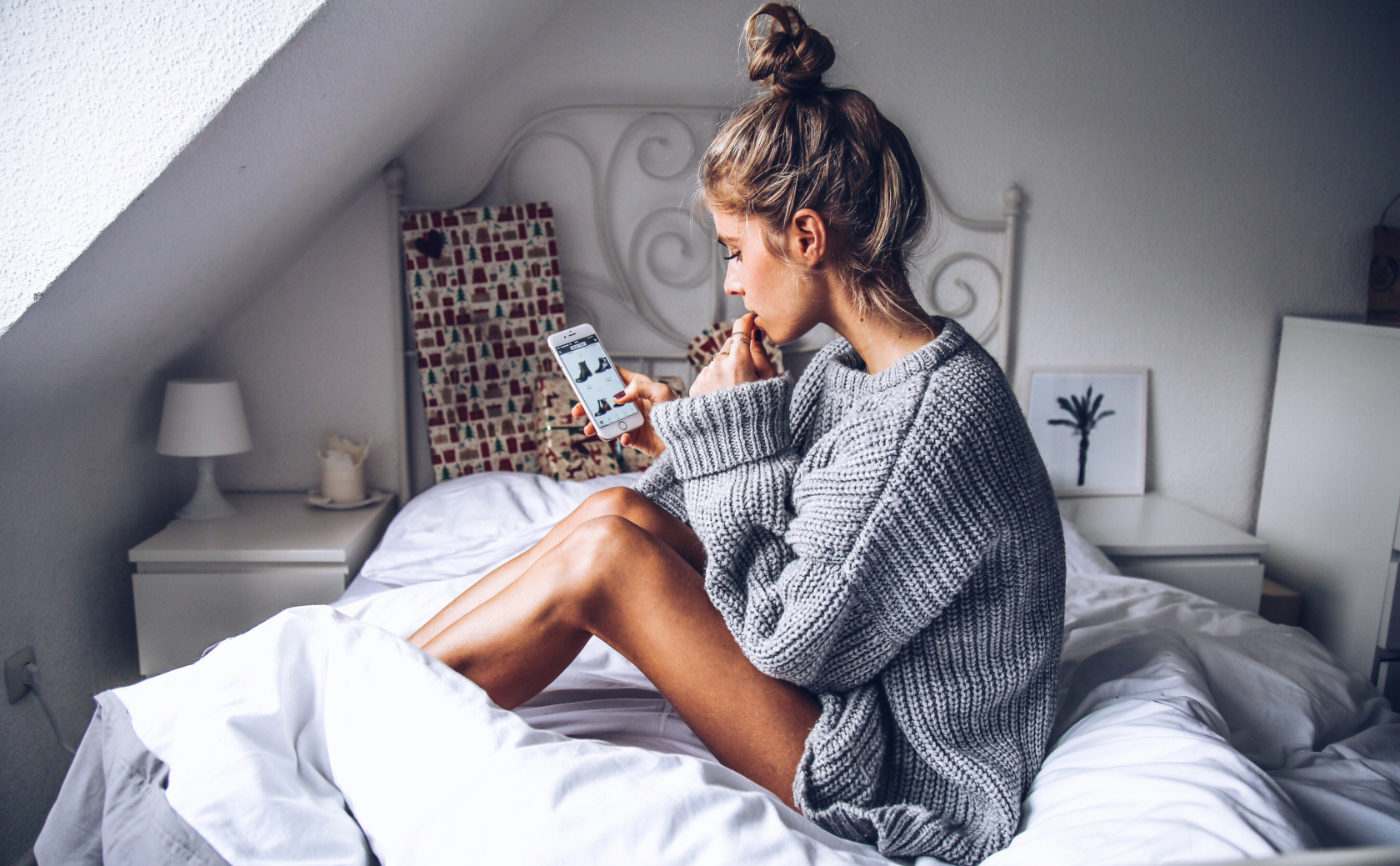 credits: www.debiflue.com
Hello Wild Roses!
This week I've been very hooked on the Instagram app, I've been looking for inspiration for my own account and for my blog and, today, I thought I could maybe share what I think are my fave accounts! So here it goes. 🙂
Debi Flue
One of the first bloggers I found and inspired me to start this journey. She travels with her partner Kev around the world, they share INCREDIBLE photos and, moreover, they are selling some amazing presets for Lightroom.
I LOVE how pure and motivating she is! Whenever I feel down, like I'm not getting anywhere, I just head over to her account, I see how she see's everything in such a positive way, how she talks to her followers -or her "tribe" as she calls them-, and I start rolling.
I've already mentioned her here as an inspiring model, but her account is also very inspiring, mostly her trip to Tulum! ¿Don't know what to upload? Go get inspired by entering her account.
Her instagram: @mayastepper
ULTIMATE INSTAGRAM INSPIRATIONS
Xenia Overdose
I found Xenia through Debi Flue, and she's so sweet. What I love most about her is how she finds a funny side for everything, she could be in the most serious situation of her life, and she'll find a reason to smile.
I don't know a lot about her, but her pictures are AH-MA-ZING. I love how her feed looks, how every photo has a story and has nothing alike to the post before. Go check her out.
Her instagram: @tezza
Claartje Rose
I found her account a very short time ago in suggestions, and maybe I went a bit fast by adding her to the list, but I must admit I've been inspired by her already, so she deserves to be a part of it.
Her instagram: @claartjerose
I just finished the post and realised that they're all blonde! Hahaha next time I'll try being a little more diverse, I have no preference with them for being blonde, I swear this was pure coincidence.
With love,
Limey x
---
Hola Wild Roses!
Esta semana he estado un poco muy viciada a la red de Instagram, he estado buscando un montón de inspiración tanto para mi cuenta como para mi blog y, hoy, me he dado cuenta de que podría compartir con vosotros las mejores cuentas! Así que allá va. 🙂
Debi Flue
Una de las primeras blogueras que encontré y que me inspiraron a emprender este camino. Junto con su pareja Kev viajan por el mundo, comparten fotos INCREÍBLES y, además, tienen en venta unos presets para Lightroom.
La AMO porque es increíblemente pura y motivadora! Si un día me siento embajonada, que no voy a llegar a nada, o lo que sea, solo tengo que entrar a su perfil, ver cómo ella lo ve todo desde un lado positivo, cómo habla con sus seguidores -o su "tribu" como los llama ella-, y todo vuelve a ir sobre ruedas.
Ya hablé de ella como modelo inspiradora, pero su cuenta también es increíble, sobre todo las fotos de su viaje a Tulum! ¿No sabes qué subir? Inspírate entrando en su perfil.
Conocí a Xenia a través de Debi Flue, y es encantadora. Lo que más me encanta de ella es cómo le encuentra la gracia a todo, está en la situación más seria del mundo, y ella tiene algo por qué sonreír.
No sé mucho sobre ella, pero sus fotos son AH-MA-ZING. Me encanta cómo es su feed, cómo cada foto tiene su historia y no tiene por qué ser igual que el anterior. Échenle un vistazo.
Su instagram: @tezza
Claartje Rose
Encontré su perfil hace poquísimo tiempo en sugerencias, y quizás me adelanté un poco añadiéndola a la lista, pero admito que me inspirado en ella ya, por lo que merece formar parte.
Su instagram: @claartjerose
Acabo de terminar el post y me he dado cuenta de que todas son rubias!! Jajaja la próxima vez intentaré diversificar un poco más, no tengo ninguna preferencia con ellas por ser rubias, os juro que ha sido pura casualidad.
Con amor,
Limey x